Dogs are known for their intelligent, loyal and lovable personalities. When it comes to dogs, you may want to give them treats from your food, but some things which can be unhealthy or dangerous for them to eat.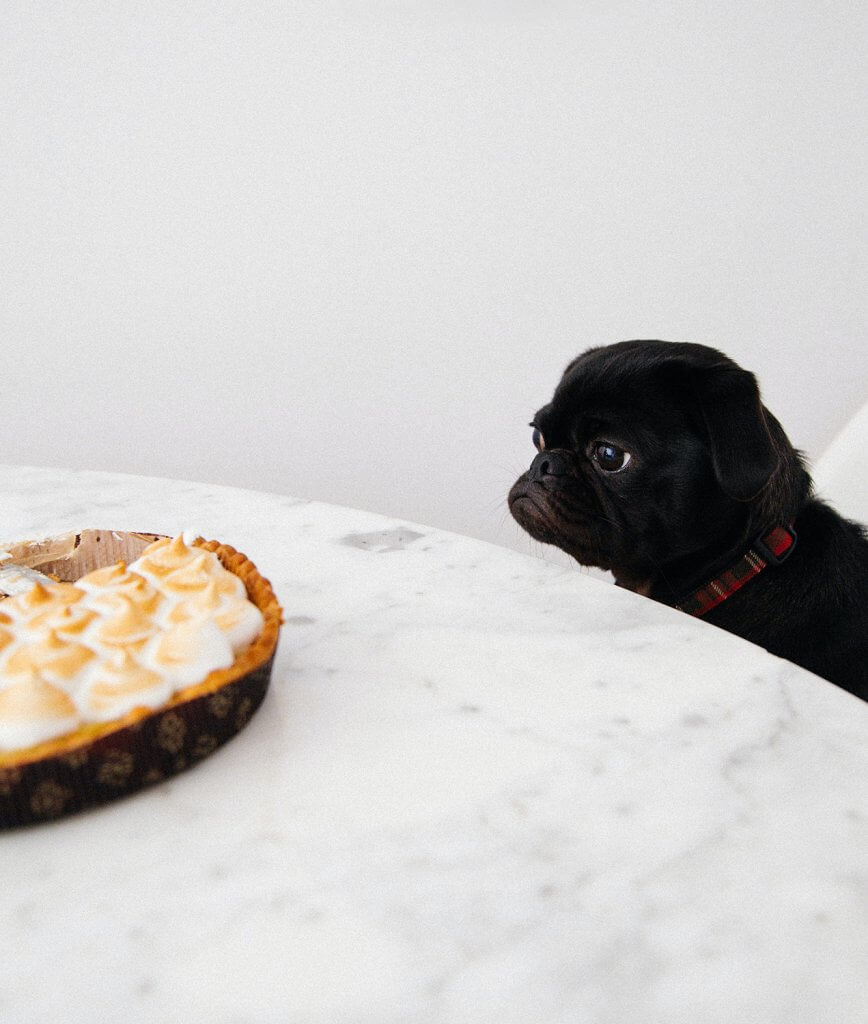 20 Human Foods That Are Not Good for Your Dog's Stomach
Chocolate – Contains an ingredient called theobromine that is also found in cocoa beans. It's toxic to dogs in large amounts and it's important to keep chocolate away from them because just a few ounces of milk chocolate can be lethal. The darker the chocolate, the more dangerous it is for pets, so avoid all types of chocolate if you have a dog at home, especially dark chocolate.
Green Potatoes – If your dog finds one of your potatoes lying around the dinner table or kitchen it should be okay to eat, but if you have green potatoes that contain toxins called solanine, then they are poisonous to dogs. Solanine is also found in other foods that grow under the ground like mushrooms and tomatoes.
Onions and Garlic – Onions and garlic contain a toxin called thiosulphate which has an unpleasant taste and can cause damage to the dog's red blood cells. It's best to keep all types of onions, including onion powder, away from dogs because even small pieces can make them very sick causing breathing problems, diarrhea, vomiting, fever and lethargy.
Coffee – Along with the addictive stimulant caffeine, coffee contains another toxin called methylxanthines , which can cause vomiting and diarrhea.
Macadamia Nuts – These are unsafe for any pet to eat because they contain substances that slow down nerve impulses causing muscle weakness and paralysis.
Yeast Dough – When ingested as a whole piece by dogs, yeast dough can cause gas build up in their stomach leading to bloat as well as alcohol poisoning from fermentation because as the dough rises it creates ethanol which then enters your dog's bloodstream causing damage similar to drinking ethanol (alcohol).
Bones – Dogs like to chew bones, but human food bones (such as chicken or pork) can splinter and cause internal damage. Stick with dog-safe bones like beef femur bones, which are less likely to splinter.
Anything with too much salt – People often love salty snacks, but dogs don't. Too much salt can cause urinary problems and hypertension that could lead to a stroke.
Gum or Candy – Xylitol, an artificial sweetener found in gum and candy can cause a spike in insulin which could lead to liver failure. On top of this, too much sugar can cause a serious decline in your dog's health.
Alcohol – Like people, dogs can get into alcohol and it can lead to life-threatening illness. Be aware that some human foods have trace amounts of alcohol, so if your dog ingests enough of them, you could have a big problem on your hands.
Fatty Foods – High-fat diets can cause vomiting and lead to obesity and pancreatitis, which can lead to even death if not treated quickly. Overweight dogs experience immense stress to their joints as well, which can lead to even more health problems down the road.
Tea Leaves – Just like with coffee and caffeine, too much tea can cause an increased heart rate that leads to heart problems.
Grapes and Raisins – Grapes are extremely toxic to dogs and even a small serving of grapes or raisins can cause vomiting, diarrhea, and damage to the kidneys, possibly even kidney failure. Do not feed your dog anything with grapes or raisins in it.
Milk or Cream – Just like with humans, milk and other dairy products can cause vomiting, stomach upset, diarrhea and other problems.
Nutmeg – Nutmeg contains a chemical called myristicin, which is a hallucinogen. Ingestion of small amounts can cause tremors and seizures while ingestion of large amounts can cause hallucinations to the point that they aren't able to recognize you as their owner. Nutmeg also has other ingredients in it such as safrole, a carcinogenic ingredient found in many essential oils.
Avocado – Although not toxic to all dogs, avocados contain persin which can be fatal in larger quantities. Symptoms include vomiting and diarrhea.
Citrus – Citrus contains d-limonene, which can damage the red blood cells in dogs. It's best to keep citrus out of your dog's diet.
Hops – Hops are used in the production of beer. If ingested it can cause malignant hyperthermia which could be fatal if not treated immediately after ingestion.
Mustard – If ingested raw, the seeds contain components that can cause stomach irritation. Cooked mustard is usually safe for dogs to have in small quantities, though it is not recommended that you let your dog eat mustard in any capacity.
Cinnamon – Cinnamon in any form should not be ingested by your dog. Most spices and herbs, with the exception of salt and pepper, can cause serious problems when ingested by dogs.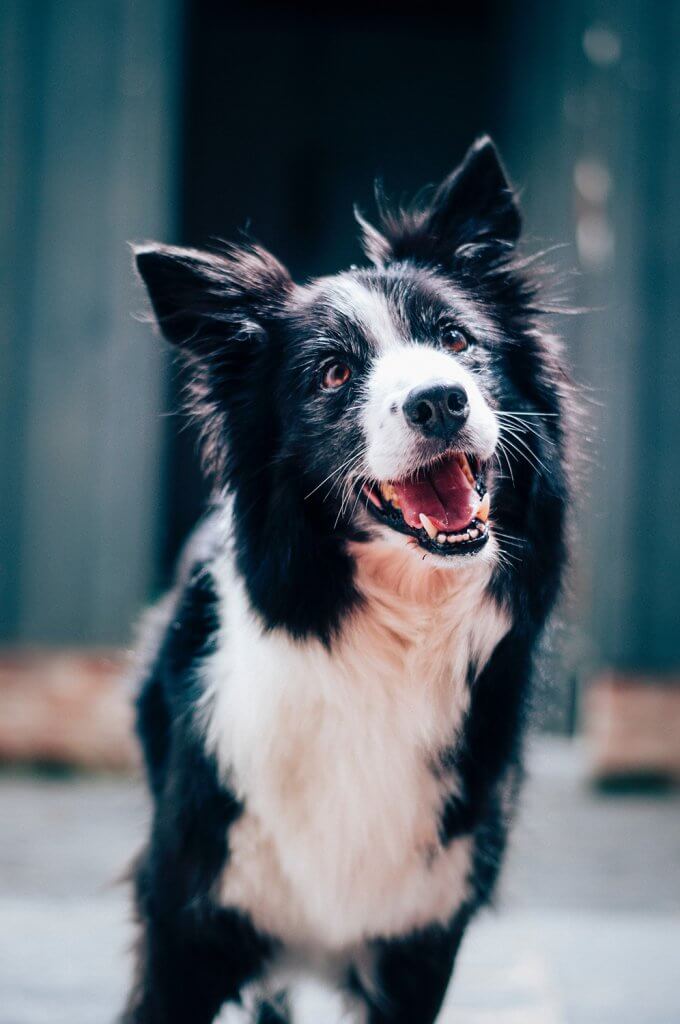 What should I do when my dog eats something that they're not supposed to eat?
If your dog ate something that might be dangerous, consult a veterinarian or the pet poison helpline immediately and induce vomiting to try to remove what remains of the harmful substances. We also recommend taking pictures if possible as well as keeping whatever is left of whatever they may have eaten. This way it can help veterinarians determine the exact problem with your dog after talking to you in order to prescribe the best solution before it's too late!
How do I find out if my pet just ate something poisonous or something that will trigger food allergies?
If your dog appears to have an upset stomach or is unnaturally lethargic after eating something that seems odd for them, it could be a sign of food poisoning.
There are many other reasons that a dog may be vomiting, besides the ingestion of food so if your dog is acting strange or vomiting at all, it's always best to have them checked by a vet.
Is it safe to mix human food with dog food?
If you are feeding your dog cheap or low-quality dog food, then adding in some occasional table scraps is okay to do to provide them with a healthy diet.
However, if your dog eats high-quality dog food, mixing human food with it can upset their stomach.
Human foods like dairy products and breads should never be used to mix with the kibble that you provide to your pet on a daily basis.
Offer these items at other times when they are not being fed their regular diet.
Is it okay for my dog to eat cat food?
It is not okay to feed dogs cat food. Cats are strict carnivores, while dogs are omnivores, which means they can eat both meat and plant matter.
Cats need protein-rich and high-fat diets that can wreak havoc on your dog's digestive system and lead to fatal health issues.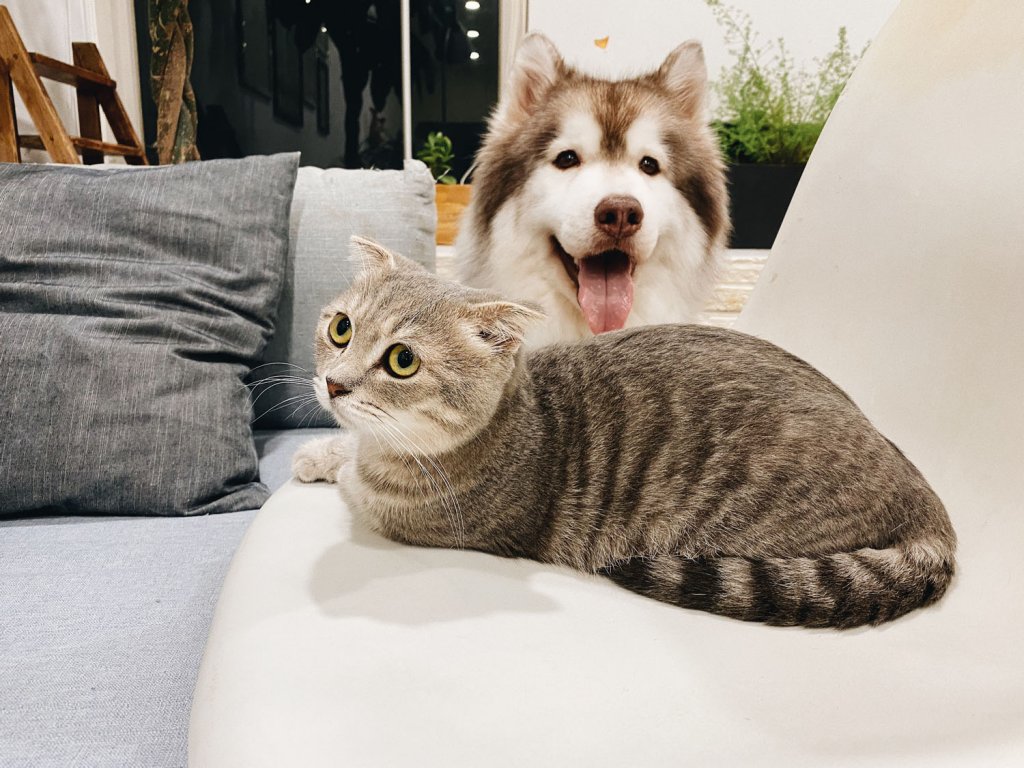 When is it time to worry about food allergies?
Most dogs usually show signs of an allergy by scratching excessively or licking themselves, but sometimes dogs may experience digestive distress after ingesting something that they have an allergic reaction instead, so always an eye out for any strange behavior.